I posted this in
_colour_ and decided to crosspost it. Deal.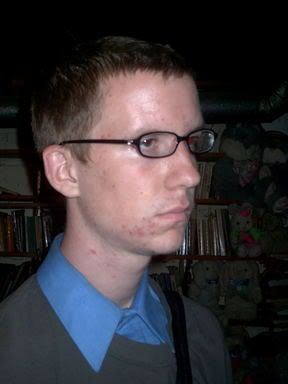 So first, my hair was brown. My natural hair color, you might call it. This was at the end of April/beginning of May.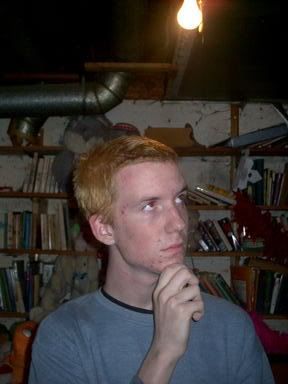 Then I bleached it. I had blonde hair until the middle of June.




...when I dyed it green. xD But the dye sucked. NEVER get Manic Panic. Ever. So, a few days later...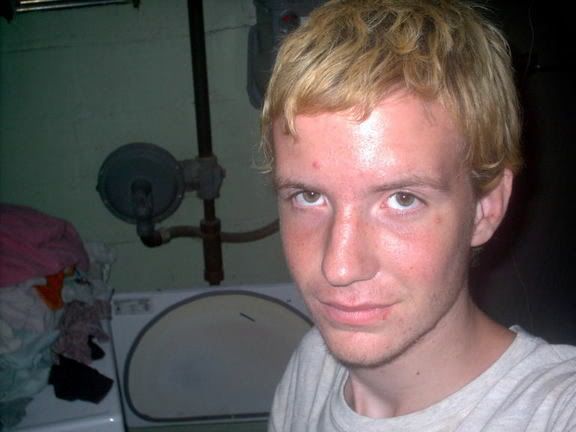 After a month or so, I got sick of blonde hair again. So I got some new hair dye.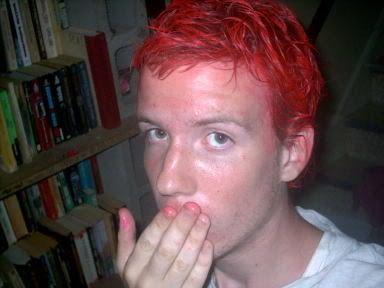 So I dyed it red. Well, it just so happens that I dyed it the day before Warped Tour, so the dye kind of bled from the massive amount of sweat I produced the next day. End result?




So it was reddish/orangish/blondish. Then I went swimming in a chlorine pool, and I think the dye was kind of messed up, so it faded.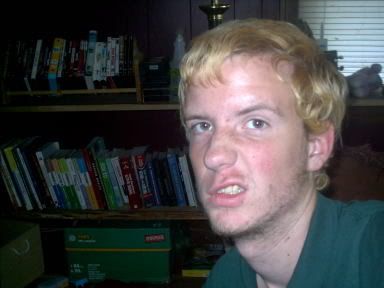 ...back to blonde. I don't think I can get away from the damn color.

But a few days ago, I went to get some new hair dye.




This time I got purple. I hope it stays in for a while, because I want this for school. I like how my bangs are kind of blonde. But it looks like I'm a hardxcore fan of our local football team. And I HATE football.

So from May to August, that's four months.

And five different hair colors.

...that's all she wrote. xD